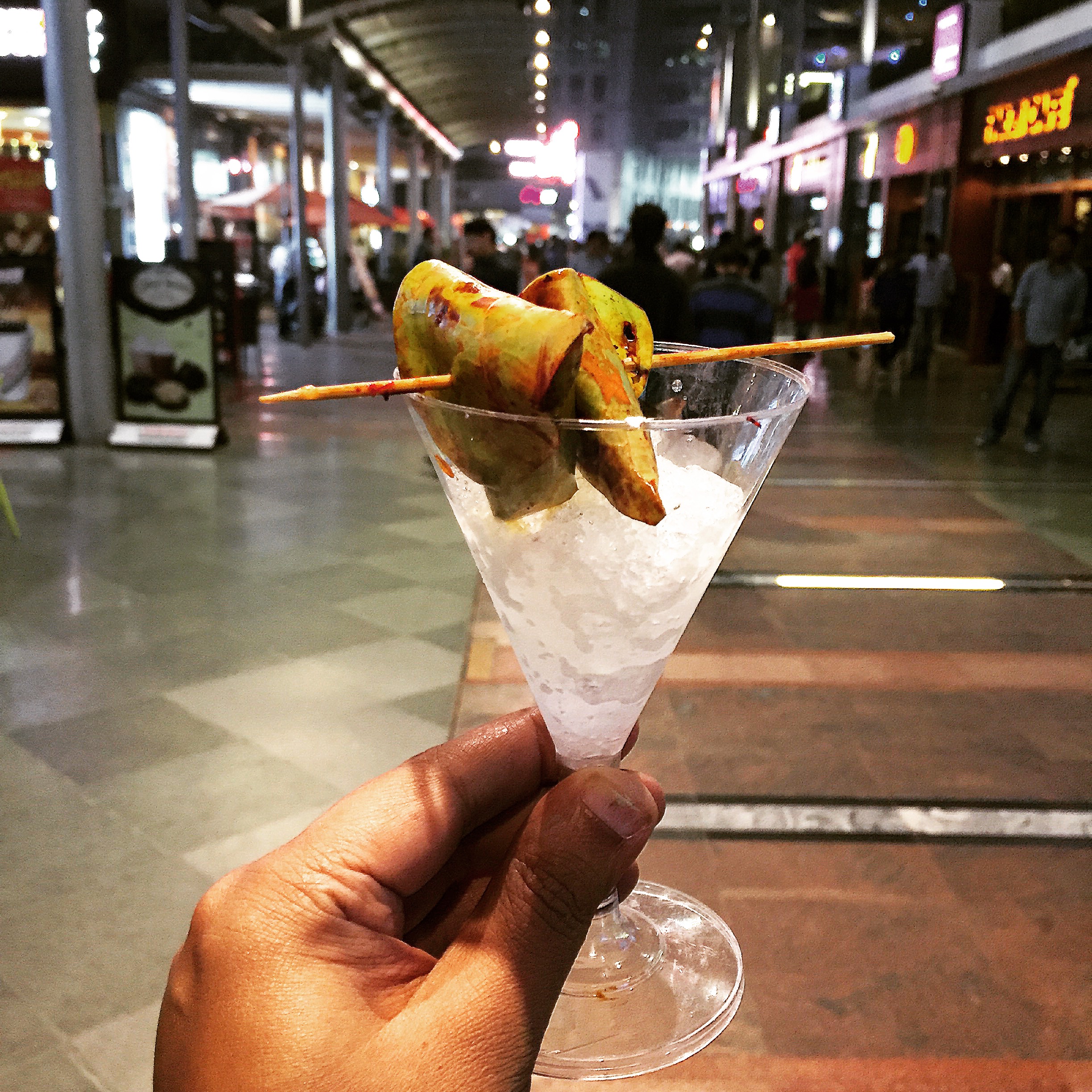 A while back – Once upon a time (if you prefer that) – I sat down and wrote about the
11 Annoying People You Meet During a Flight
. That little humour piece was well received, and if I go by the comments, people seemed to have agreed with most of what I had to say. This gave me confidence enough to step it up a little and make my next plunge into comedy by getting a little personal and thus tricky and challenging– since the probability of ever meeting the people I had mentioned in the Airplane article was pretty slim. This time, I took on the
13 Annoying People I've Had Over For Dinner
. While some took the article – stop laughing, it makes me feel good when I label it as an article – as a fun piece (unbeknownst to them they were the inspiration behind it), others I could tell were offended by it. Why? Because whenever I would call people over now, they make excuses to not come. Still, to be fair to everyone, I took this a little further and in my third piece wrote about the
10 Annoying Hosts I've Dined With
. As you would have suspected, while strangers found the article – don't you start again – "LOL" and "Bro I know so many people like this", those that I know and those that have in the past invited me, kept silent. The impact of my comic articles came into light when this year I received the least number of Birthday wishes ever, and sadly, it also reflects on the number of likes and shares I now get in general – a millennial would just look at my facebook account, notice the likes, shake his/her head in dismay, and walk away. But, what no one knows is that I am on a path of self-social-destruction that has been planned right from the beginning. It is only a matter of time before I approach publishers – again, since my last attempt didn't work out – with the next big idea – "How to alienate friends and family one blog post at a time." However, before I do that, I have to write some more, and so I sat down – don't ask where, but let's just say I have the best ideas on this spot (Wahey! the place even rhymes with spot) – and put my brain to good use. I had covered guests, and then the hosts, so who was it that I could offend now? And then I had a Eureka moment. I realised that although I was not getting invited to people's homes anymore, I – we, the wife and I – were still going out for dinners. That made me think about an utterly different scenario. Here we were on common grounds. A restaurant, where the food, the location, the ambience, the dinner guests around us, everything was random and couldn't be blamed on the people I was with anymore. This was the challenge I had been searching for. So, the only obvious step that I could take, to make sure that my social life – at least in terms of eating in or out – ended, to the apparent displeasure of my wife, was to talk about the Annoying Eating Habits that People Have. Before I start, you would have noticed that I have put "Some" in parenthesis up top. That is not to say you are excluded from the list, because you would only be human to have one or two or more of the below-mentioned traits. Remember though, I am writing this for your own good – cheques or bank transfers are always appreciated, but no cash please – and that some people might laugh at this because I am writing it at your expense, it is just a by-product that should be ignored.
So, calm down and read on…
Those Late Arrivals:
Having lived in India all my life, I should by now be accustomed to people arriving late, but I never am. It annoys me when you decide on a time to meet someone at a restaurant, reach there on time, and then wait… a little bit longer… longer still… sipping on water because if it was wine, then people around me are likely to think I just got stood up… or if I am with my wife, we fumble our thumbs because the only reason we are out for dinner is so that we have something new to talk about… before the other person or couple finally arrive, smiling, complaining about the traffic when we all know they didn't leave their house till 10 minutes ago.
I hope you get a parking ticket today for making me stay hungry a little longer and for those extra uncomfortable minutes of silence – if there weren't enough before – between the wife and I. 
Too Many Questions, Too Little Time:
You know that awkward moment when you are super hungry, have dictated your preference, informed the staff to make it quick, and then the person next to you starts with the questions. A detailed description of every food item on the menu, its ingredients, and how it is prepared, with all possible variations, is discussed, debated, and finally after much to and fro a salad is ordered. My one simple request; if you are one of such people, please have mercy on me and read the menu beforehand, it's usually available on the net, and decide what you want to eat so we can avoid this.
Excuse my irritation, because as I stated in the beginning, I AM SUPER HUNGRY!
"I'll Just Have a Taste":
Yes, that one person who just wants to have a taste of whatever that you've ordered – and they didn't – but then end up eating most of it, because they "loved it". Why? Why would you inflict such torture on my poor hungry soul? We are in a restaurant and there is food-a-plenty. Order your own plate.
Remember FRIENDS? Because "Joey Doesn't Share Food", and I agree with Joey.
"
I Won't Have Anything":
Worse than the "I'll just have a taste" diner is the person who initially says they won't have anything – because they are not hungry, on a diet, or announce with elan that they don't like a particular ingredient, whatever – and then go on to have everything that comes on the table. Thankfully, they usually pick and choose from everyone, so at least the silver lining is they are more than likely to take only a little bit from me. Unless! They like what I have and then with a heavy heart I must offer my entire plate to them while I wait for a new order of the very-same-thing to come for me.
My tummy grumbles, it grumbles in anger!!
The Tubelights:
Somewhat in the same category as the two above, the Tubelights initially refuse to order anything. But, once the food is laid out on the table, I can see them start to salivate, their eyes shine a little, and I can't help but picture their stomach sending a desperate message to the brain which then sends an urgent request to their voice box, which results in them very slyly announce that now – because I was so adamant… was I? – they would actually not mind having something to eat. Not an issue really, especially since they aren't asking for my food, but it's still annoying because two problems arise due to this; One, that I either have to be courteous and wait till their food arrives OR completely disregard them and continue eating my food in which case my manners will come under a scanner and I will end up having hiccups all night long for that couple will surely discuss me later that night when they cozy up in bed…surely.
Why can't eating be simpler?
Those that Recommend:
"You must eat this. They make it the best in the whole wide world". Yes! The "influencers" – or so they think – of society – not social media – who will impose on me their opinion of what's best according to them at a particular place and then badger me till I order their suggestion. As is always the case, in such situations, the food is crap and I have to eat it with a smile and answer with a "yes it is" every time they re-confirm their recommendation being the best.
Then again, why should I be the only one to suffer? Let the next couple that goes out with them also be tormented by their recommendations.
I can be evil that way sometimes. Muahahahahahah!
The Opposites:
I'm going to do the unthinkable and commit blasphemy by bringing my wife into this example. She does this and I don't think she even knows she does this. Take for example the other day when we went to
Burma Burma
, a restaurant that specializes in Burmese food. My wife – and I love her – will order the most non-Burmese option available on the menu – corn in cream with paranthas. Yeah! you read that right. It's not like the decision to go was forced, it was mutual, so where's the sense of adventure or the want to try something a little different?
I love my wife. I love my wife. I love my wife. Shucks! Don't think I can avoid the couch tonight. 
Talking to Kids:
Children, till a certain age, are somewhat trusting and for good reason. If it wasn't for this gullibility they wouldn't eat anything healthy at all. What annoys me the most is when individuals – other than fellow parents – are completely clueless about what to say in front of kids; For example, you cannot mention that the food is slightly spicy because then the child – who till now was eating the very same food without any issues – will have the perfect excuse to not eat it anymore. Tell them the drink is too cold for them, and they will throw a tantrum so big and so loud that you'd rather spend rupees on doctors curing a sore-throat for a moment of peace and quiet now. Still, worse are those that think it is funny when they tell a kid – someone else's, it's always someone else's – that the wine their father is drinking is "grape juice" or beer is just "cold drink".
Well, HA HA! Aren't you the funny one. Wait till you have your own kid.
The Hand Pickers:
These are the most common of culprits and found "eating" at road-side stalls, college canteens, or everyday restaurants. They are the ones that without any warning, take their sloppy fat or thin hands and pick food from your plates without asking because in their minds they are good enough friends with you – or married to you – to think it's okay to do this. Once again, I do not discriminate and thus…
Friends or family or strangers, " Joey Raghav DOES NOT share food".
The Mixers:
I am not one to leave myself out of this list. I have one of the most maddening habits that annoys everyone else in my family. For some reason, I love to mix all kinds of flavours and cuisines together on my plate to make one big mess. The reason for this is quite simple – I am lazy. When I am at a wedding, a buffet, or a party, instead of going back and forth between the counters and the dining table, I simply stack up everything I want to try on to the plate, in one go, and then go sit down, relax, and eat. It just so happens that what I have is a mixture of various foods, flavours, and cuisines, that no chef in the world would dream about putting together.
Call me an Avant-Garde Eater if you may.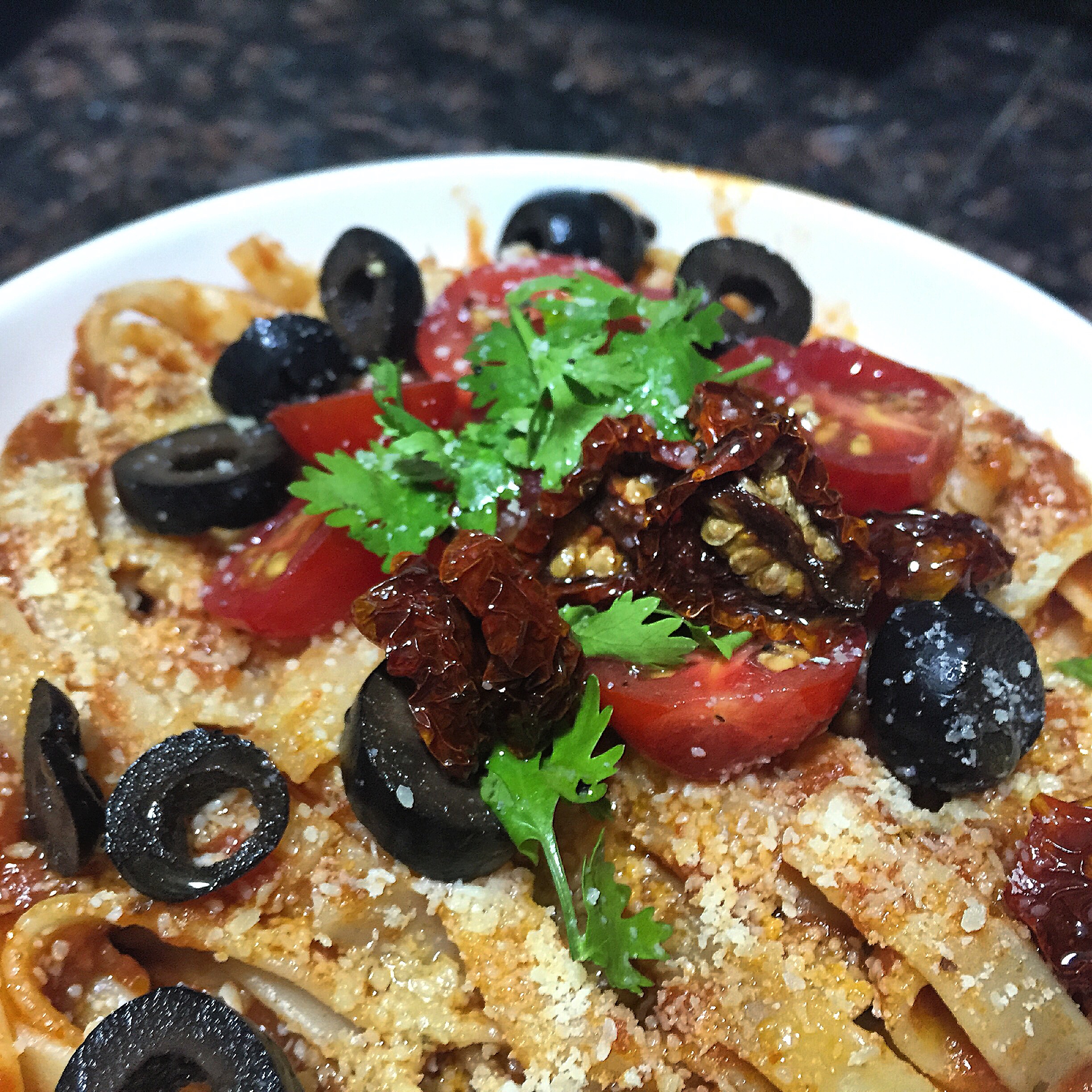 The Know It Alls:
No, no, I'm not taking about the food bloggers. I mean come on, they obviously know a lot about food in order to write honest reviews about it – wink, wink, nudge, nudge. Here, I would like to mention people who are first to snatch the wine list and then go on to order probably the worst and most expensive bottle from the list – trust me, I know. They also find it necessary to give their wine notes followed by food notes and how someplace else serves the best food they've ever had. Basically, they know everything about anything and a night with them is full of information that goes in from one ear and out the other.
Sorry, did you say something? I think it already left my other ear. 
The Table Grabbers:
Weirdly enough, some people like to carry on them more paraphernalia than their pockets can handle. As a result of this, once they sit down, they grab whatever little space is available on the table and use it to display their various acquisitions which involve mobile phones – always plural, wallet, cigarette box and lighter, car keys – usually imported and expensive, and such. While I have no issues with people wanting to advertise their wealth or why it can't get them pants with deeper pockets, the annoying problem is that I end up eating my entire dinner on a side-plate.
Maybe this is the origin of me becoming a Mixer. Small plate requires thoughtful placement of food in a small area. 
Hmmm… now that's food for thought.
O! Hey!! See what I did there?  
The Conservationists:
– They love to talk, a little too much for my liking. I find any distraction that takes away from food- and me eating it – annoying. I am very well capable of the quick talk, and enjoy it as it tends to be to the point, but when it goes on and on, and I am forced to answer questions or make comments, while the food gets cold – unless it's supposed to be eaten cold, in which case, it gets warm – I tend to get irritated which then results in me, mentioning you, in articles like this. The annoying aspect of all this is that either the said person is too busy talking that they don't eat, which means they will continue to eat and talk long after I have finished. Or, if they do talk and eat at the same time, with their mouth full, then the probability of their partly chewed food catapulting onto my plate is quite high and I can't focus on my food because I'm focusing on their mouth and trying to figure out when the next attack will happen. This also makes me look like a creep because you will think I was staring at your lips, but trust me, my concerns are much graver than that.
The Obvious One:
They are the ones that ask the most obvious questions ever. When the food arrives, which was ordered in front of them, an unnecessary conversation erupts which goes like this; "What's this?"they ask. "It's a bowl of French Fries" I reply back. It's exactly what it looks like, I think in my head. "Oh, but what are you drinking?" comes the next questions. "Coke" I say and look at them with a blank face.
Why-O-Why do I know these people, I often wonder. 
The Specialists:
Ah! I have a Love-Hate relationship with the Specialists. They are a step above the Know-It-Alls. They not only know what is good at a restaurant, but they also know what the restaurant doesn't serve, because that is exactly what they now want. They are quite resourceful and will have a word with the staff, the manager, and the chef – in that order – trying to explain in detail exactly what they want and how it needs to be cooked. As much as the Specialists are annoying, they can prove to be useful to a Mixer (see above) like me. If ever I feel like eating Idili (South Indian Rice Cakes) with Hyderabadi Biryani, I can trust them to get the South Indian restaurant we are at to make the best possible Biryani or if we happen to be at a Hyderabadi cuisine serving place, then the Specialist will make sure I have my Idli just the way I, nay, he/she likes it.
Friends too can be double edged swords.
How's that for some philosophy.  
The Late Odderers:
If there was one group of people that annoy me more than the late comers it is these. The Late Odderers – no, not a typo, but a little play with words. Oxford Dictionary, please take note – will wait till everyone is finished with their food on the table, they will then slowly raise their hands to call the server, and when everyone is under the impression that the bill is being asked for, BANG! they will order one more dish to eat. And so, we must wait; wait for the food to arrive. If you go silent, you can hear the screams and shouts in the kitchen because even the chef was ready to pack it in. The food will arrive, and then we will wait, stare, for a little while longer as the said person will eat this food.
There is a lot of pain behind the smile I put on at these moments. While I continue to be civil, my mind wanders off thinking about the warm bed that awaits me at home.  
There you have it. I have obviously skipped the usual suspects who annoy people with their unhealthy and icky unhygienic activities, but if you really are in one of the groups above, fear not. It is not the end of the world. With a little care you can easily overcome these uncharacteristic characteristics that you possess and exhibit and while you may never want to eat out with me, trust me, everyone else will applaud the change they will see in you. Now, since there is a slim chance that my wife might read this, I better get going and fix up the couch as it will surely be my bed for the next few days. It's a vicious cycle, this life, I tell you; here I was, formulating this article, laughing -in my head – as I wrote about all the annoying habits people like your good-selves showcase from time to time. Now, you can sit back in the comfort of your cozy bed, as you read this and relish at the fact that the writer – a smug one at that – is in some cold corner of his house unable to sleep peacefully or comfortably. OH! I completely forgot, In case you are wondering about those pesky food bloggers who like to take photos of all the food before anyone is allowed to even touch it and how annoying they are, guess what, I am one of them and THAT is by no means annoying. HA!