When people decide to visit Copenhagen, it isn't usually for Danish food. In fact, Danish cooking isn't the most known or sought-after cuisine anywhere. When was the last time you saw a Danish restaurant outside of Denmark? One would guess never, but a well-kept secret is the fantastic and delicious experience of a Danish meal.
When it comes to Danish cuisine, there are two unique directions that visitors to Copenhagen can choose from. The first is a traditional Danish meal, and Danes will tell you that your search can end here.
The second is known as "New Nordic." Sometimes called "New Danish," this culinary experience is high-end dining based on traditional and straightforward Danish recipes and techniques. However, both options present a must-taste meal for any visitor to the Danish capital.
When you visit Copenhagen and look for a traditional Danish meal, you will have plenty of choices. Your dishes at a Danish restaurant will usually feature pork or fish as a main course with sides of root vegetables or cabbage.
Sauces are an essential part of a Danish meal, and the two most popular are a brown gravy for pork or a remoulade. Some personal favorites are frikadeller, a fried Danish meatball, and flæskesteg, a roasted pork dish, always prepared with crackling.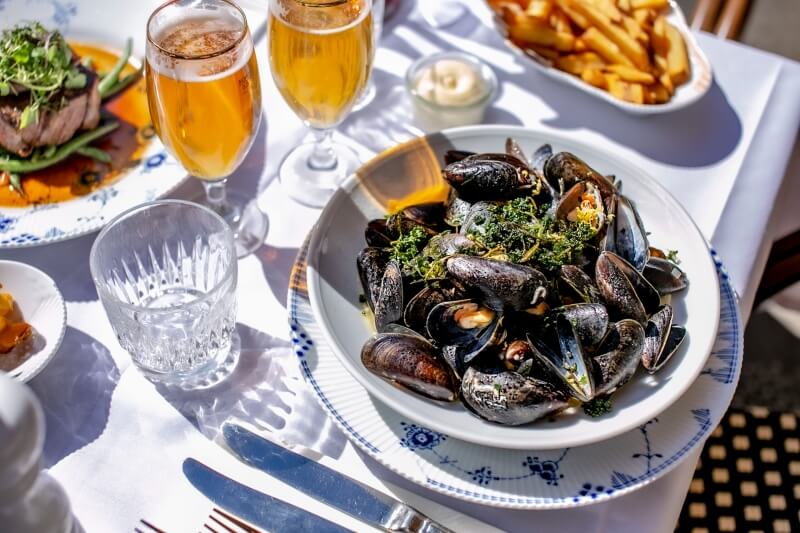 Flæskesteg is a staple in the traditional Danish Christmas meal, and the best Copenhagen restaurant at which to experience such a meal is Restaurant Puk (Vandkunsten 8). Puk serves this Danish Christmas meal every season from late November through the new year. Year-round, Restaurant Puk is a delight for anyone seeking a traditional Danish kitchen. The historic building creates a wonderful ambiance, and the bar serves a beer recipe concocted centuries ago, especially for the Danish royal family.
Restaurant Puk's location, a short walk from attractions like Copenhagen City Hall, Christianborg Palace, and Tivoli Gardens, makes it the perfect spot of a lovely dinner after a day packed with sightseeing.
For a simple Danish lunch, try the open-faced sandwich known as smørrebrød. With a base of thick rye bread, known as rugbrød, ingredients are stacked on top and enjoyed with a knife and fork. Smørrebrød toppings usually consist of a piece of cooked fish or meat, a vegetable, and a sauce. In Copenhagen, one of the best spots for traditional Danish smørrebrød is Restaurant Palægade (8 Palægade). This gem of an eatery is open for both lunch and dinner and has a la carte, as well as fixed menu options.
From Restaurant Palægade, you can enjoy a post-meal stroll along Nyhavn, the most famous canal in Copenhagen, with stunning pastel-colored houses.
The final must-visit restaurant in Copenhagen for a traditional Danish meal is in the Vesterbro neighborhood near Copenhagen Central Station. Take a short walk from the station, and you can find delectable Danish food at Frk. Barners Kælder (Helgolandsgade 8A). This authentic Danish kitchen serves only lunch and dinner, so reservations are highly recommended, especially during the summer months.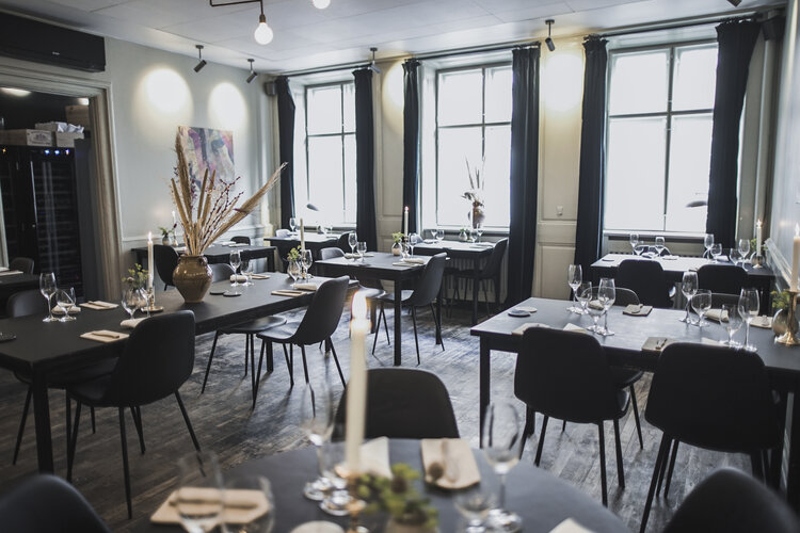 After your meal, you can get a drink in the nearby Meatpacking District, Kød Byen. This trendy area is a favorite with locals and boasts beautiful tree-lined streets in a historic neighborhood.
If New Nordic is your preferred option, or you want to compare both styles of Danish cooking, several fantastic restaurants in Copenhagen cater to distinct palates. At a New Nordic restaurant, you can experience Danish ingredients cooked innovatively and served in gourmet presentations.
The concept also promotes the use of fresh local ingredients and seasonal produce in each dish. New Nordic restaurants entice and surprise diners with delightful tastes brought about through unusual pairings of familiar elements prepared in non-traditional ways. Because of the elaborate preparations, almost all New Nordic restaurants in Copenhagen offer fixed menus with optional wine pairings.
One favorite New Nordic restaurant is Marv og Ben ("Marrow and Bone"), located at Snaregade 4. The dining experience at this remarkable restaurant in Copenhagen is phenomenal, and the young owners have developed a genuinely exclusive take on Danish cuisine. With locally sourced ingredients, the open kitchen produces dishes with complex flavors and textures. The service is magnificent, and the simple decor adds to the experience by letting the food be the star of the evening.
After dinner, walk one block to the beautiful canals around Slotsholmen (Castle Island) and get an after-dinner drink along the Gammel Strand to complete your memorable dining experience.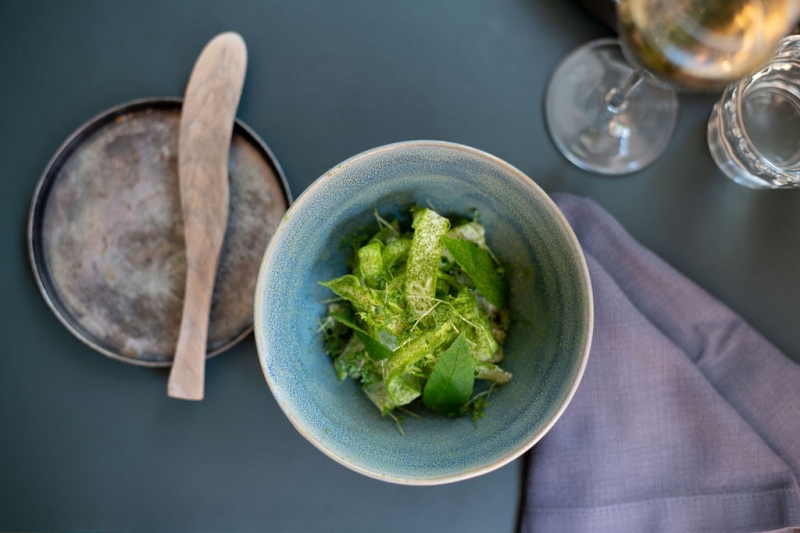 Another option for a sublime fixed menu and wine pairing is Restaurant Meille (Sankt Peders Stræde 24A). Offering a 3 and 5-course tasting menu, Restaurant Meille brings home beautiful flavors from fresh farm-to-table ingredients. Mastering the New Nordic cuisine, the flavor combinations at Meille will seem familiar if you have tried a traditional Danish meal. However, Meille deconstructs the age-old Danish dish and presents a delectable retake that will leave you in awe.
Once finished with your meal, you can walk to the end of the street and view the Danish National Cathedral or walk a few blocks to Strøget, the longest pedestrian street in Europe.
Whether you seek the traditional or the innovative, Copenhagen's food scene is one of the best-kept secrets of Scandinavia. There are innumerable reasons to visit Denmark and its beautiful capital, but now you can add food to the list of must-do activities in Copenhagen.
Wherever you decide to dine, remember to make a reservation in Copenhagen. Most restaurants are intimate with limited seating, and on a summer weekend, you won't make it through the door without a prior reservation.
In the end, no matter what, remember to cherish your meal – or, as the Danes say, Velbekom!
About the Author: Derek Hartman is an American expat from Philadelphia living in Copenhagen, Denmark. He is an avid traveler who has been to 30+ countries and loves delicious food, good wine, and adventure. Derek shares his experiences living abroad and traveling the world on his blog, Robe trotting, and Facebook.