In the 19th century, railways started becoming mainstream as they were considered more convenient and a faster mode of transport than their competitors. Compared to horse carriages and steamships, railways reduced the duration of the journey and made it more comfortable.
The railways have been supporting the growth of economies worldwide since their use began in the mid-nineteenth century. They gave impetus to existing industries by transporting raw materials and finished goods over larger distances in a short time. They also happen to give birth to newer businesses, and travel is one of them.
It was back in 1841 when Thomas Cook chartered a train to take a small group from Leicestershire to Loughborough. A distance of less than 20kms, it was to attend a temperance meeting. Train travel from then onwards grew from being a necessity to an excursion.
However, with the arrival of commercial air travel in the 20th century, things changed slightly. It reduced travel time and made the world seem smaller than it is. To move from one place to another in the shortest time possible made the destination the focal point. But for those who find the journey equally important, if not more than the destination, railways remain the first love.
Here's what keeps that romance alive –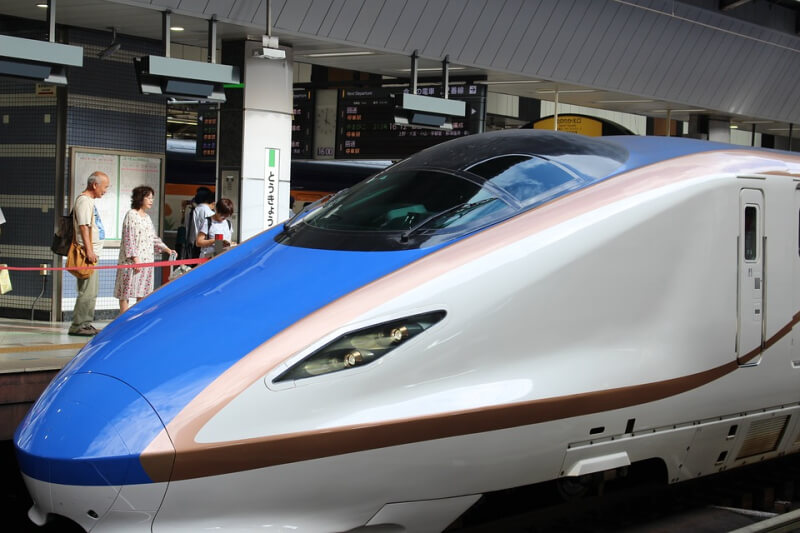 Commuting made easy
Although lately commercial air travel and road travel have been the key movers of passengers, trains still make commuting between cities a convenient option.
The Eurostar – the high-speed passenger train connecting London to Paris, Lille, Brussels via the Channel tunnel, for instance, takes you from the heart of London to the center of Paris in a little over 2hrs.
In comparison, a flight requires a drive to the airport outside the city, arriving about two hours in advance, and then flying to another airport outside the city.
Or to road travel that might not only be longer but also comes with an added worry and expense of finding secure parking. Many European and Asian countries today run high-speed trains connecting major cities. The bullet train in Japan called the Shinkansen locally is a case in point.
Enriching travel experience
Given that train travel in most countries is a cost-effective mode of transport, it remains the most feasible option for locals to travel, especially in Asian nations.
As a tourist, you traverse the tropical landscape of these destinations via train whilst journeying in and out of the lives of your fellow passengers. They might be on their daily commute, heading for a holiday, or simply visiting friends & family. The stories you create with them will stay with you much after the journey has ended.
The train from Nam Tok to Thonburi (Bangkok) in Thailand is one such experience. It is part of the historic Death Railway line, constructed initially during WWII. It is a fascinating piece of history that you can relive as a tourist. However, today it also is the lifeline for the people of Kanchanaburi province. As your fellow passengers on this journey, they give you an insightful look into the life of this region.
Railway platforms often are places where connections are formed. You stand witness to teary goodbyes and cheerful welcomes. Watching people on railway platforms is a fascinating experience. You often bump into curious passengers who enthrall you with stories. Like this one time, while waiting for a train at Zagreb train station, I had an intriguing conversation with an old lady who claimed to be an ex-KGB agent!
Awarding a ringside view
Trains cut through some breathtaking landscapes and negotiate conspicuous cityscapes. Sitting snugly in your window seat, you watch the frames shift and witness the ever-changing views outside. Sometimes they are eye-catching. At other times, they become an eyesore. Either way, they bring forth a new perspective to a place.
You witness city dwellings from close quarters as the train running on a 117-year-old route crosses the narrow alleys of Hanoi, offering a unique viewpoint to you as a passenger.
The Trans-Mongolian, on the other hand, introduces sights that are a rarity. From the comfort of your seat, you cross Siberia and cut through the Gobi Desert in Mongolia before entering China. The train quite literally takes you places!
Railways cut across mountains, passed underwater, and over bridges affording spectacular views. It takes you to places that otherwise can only be reached by foot. Deep in the Swiss Alps is one such engineering marvel called the Gotthard Tunnel. A 57km stretch, it has reduced the travel time between Zurich, Switzerland, and Milan, Italy, by an hour. Another more "delicious" train journey to undertake is the Chocolate Train in Switzerland that takes you to the factory of Maison Cailler.
Makes sense
In today's age, when your carbon footprint has a considerable impact on the environment, finding ways to reduce it makes excellent climate as well as economic sense. While travel is liberating, it also has a downside. It impacts the destination, its people, and most importantly, our environment for which we are collectively responsible.
Using railways for moving from one place to another is one of the ways of limiting our impact on the surroundings. Apart from having a lesser contribution to air pollution, they help mitigate road congestion and reduce air traffic. Plus, rail travel allows you ample time for yourself to contemplate and/or people-watch while you are transported from one place to another.
Overnight trains, for example, are a perfect fit for a tourist. They offer a great alternative to a night at a hotel. Explore a city during the day and then hop on an overnight train and wake up in another one, well-rested and ready to saunter. Many who wish to discover Europe via land choose this economically viable option.
So, the next time you plan your holiday, do include a train journey or two. It adds a unique charm that will linger on much after your return home.
Photos: Unsplash and Pixabay