Themed cafes in Tokyo, or anywhere else in Japan for that matter, aren't just a marketing gimmick. They are very much a part of the local lifestyle, providing visitors with an insight into the modern-day zeitgeist of Japanese society.
Covering a wide range of themes, some for families while others geared towards adults, these playful eateries not only promise entertainment and entry into a vibrant world but also serve menus packed with the most amazing kawaii (cute) foods and drinks.
A visit to one of many quirky cafes in Tokyo during a stay in the capital is a must. It's the chance to experience a different side of Japanese culture while enjoying culinary delights centered around some of your favorite cartoon characters or interests.
Reissue Cafe
Address: 3 Chome-25-7 Jingumae, Shibuya City, Tokyo 150-0001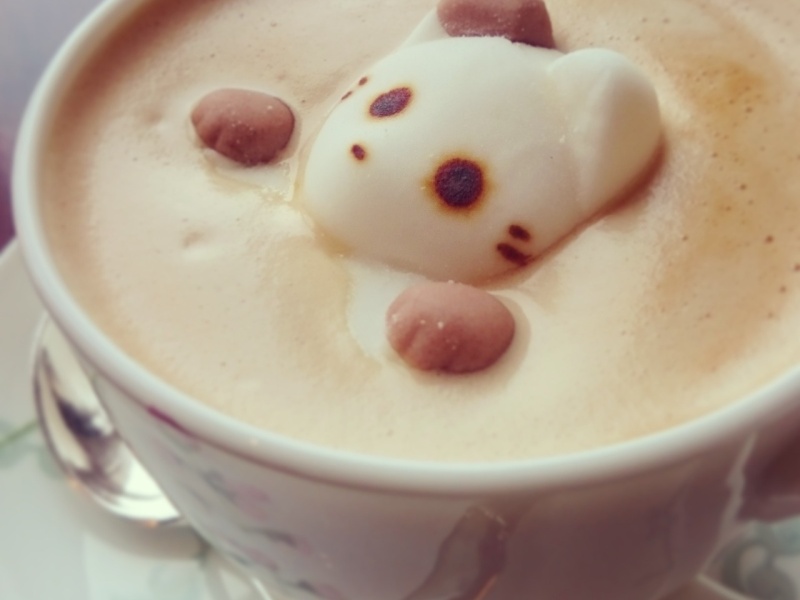 Reissue Cafe in Harajuku converts your favorite animated or pop culture characters into 2D or 3D latte art. This quaint, Instagram-worthy cafe in Tokyo is known to re-recreate any caricature or image on a hot cup of joe. The coffee surface acts as an artistic blank slate on which intricate foam art, with graphical characters popping from the sides, creates a truly wow moment.
The cafe has a rather nondescript look from the outside. Similarly, the wooden interiors are classic coffeehouse-chic. Seating ranges from traditional tables and chairs to leather couches and counter-seats.
Coffee flavors range from caramel, mocha, and honey to roasted almonds and vanilla latte. Additionally, you can try their ice cafe mocha, ginger ale, black tea, and fruit juice paired with chocolate or cheesecake.
Reissue's lunch menu includes Hamburg steak, pork ginger dry curry, and other seasonal dishes. Once done with the food, don't forget to add a pin to your country on their world map.
Temari no Ouchi
Address: 180-0004 Tokyo, Musashino, Kichijoji Honcho, 2 Chome−13−14
There's no shortage of cat themed cafes in Tokyo, but Temari no Ouchi stands out due to its realistic forest-like space. At first glance, the establishment seems like a replica version of a Hobbiton or a gingerbread house. With a dimly lit atmosphere, gnome houses, inhouse trees, and cat towers, the cafe creates an ideal relaxation space for furry and human creatures.
On entering, visitors can see a cat chart with names and pictures of all pets on the wall. Temari no Ouchi has 24 cats, with rare breeds like Norwegian forest cats and Chartreux. The place gets its name from the oldest Scottish fold, Temari, who happens to be the undisputed group leader.
Temari's menu offers several desserts, light snacks, and full meals. Popular options include scones and fluffy cat latte, both of which come topped with the design of cat's foot imprints. Additionally, one can also order popcorn shrimp, keema curry, and sunny side eggs.
Peanuts Café
Address: 150-0001 Tokyo, Shibuya City, Jingumae, 1 Chome−14−30
We were surprised to discover that Snoopy is extremely popular across Japan. As a result, there is plenty of Peanuts merchandise everywhere, from gachapons (capsule toys) to stuffed toys and bags.
While there is a Snoopy Museum in Tokyo which also has an eatery, we came across the Peanuts Cafe by chance while walking around Harajuku. Situated in one corner of a side street, the eatery is a colorful and bright glass-enclosed space adorned with Peanuts wall art.
The Peanuts Sunny Side Kitchen menu comprises comfort food and several sustainable and healthy options. You can expect everything from shakes and sundaes to donuts, sandwiches, pasta, and more.
And if you are looking for Peanuts-themed souvenirs, this cafe has its own set of merchandise, some of which is unavailable elsewhere.
Milky Way Cafe
Address: 170-0013 Tokyo, Toshima City, Higashiikebukuro, 1 Chome−12−8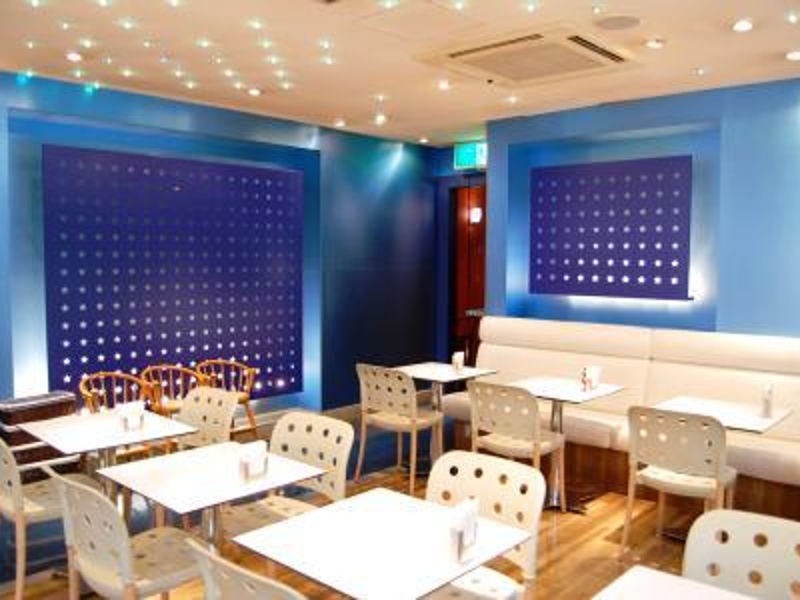 Located in Ikebukuro, Milky Way Cafe is an ideal stop for astronomy enthusiasts and dessert lovers. With a golden and dark blue color scheme, the entire space maintains a solid outer-space aura with starry vibes, placing it among one of the most unique and quirky cafes in Tokyo.
The establishment looks much like a diner, only with multiple bright star-shaped lights on the ceiling. Moreover, guests can easily spot a big display with plastic models of all food items available upon entering the cafe.
Milky Way is quite famous for its list of parfaits, each named after an astrological sign. Customers can order soda floats and shakes, all of which come in star-shaped glasses. Savory dishes like barbeque chicken sandwiches and hamburg steak give the main menu some meat, pun intended!
For an out-of-this-world experience, visit during night hours and get a window seat to watch the bustling entertainment district at its glimmering best.
Pokémon Cafe
Address: 103-0027 Tokyo, Chuo City, Nihonbashi, 2 Chome−11−2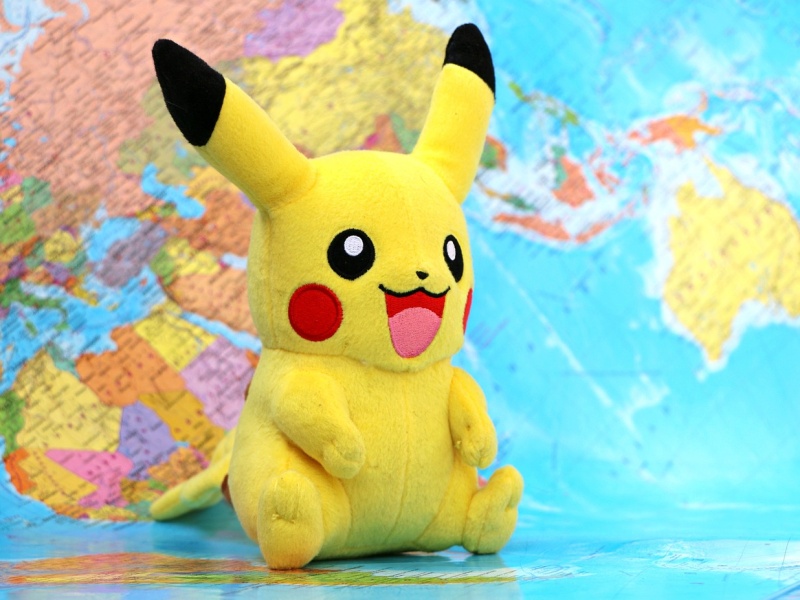 Right next to the Pokémon Center in Tokyo, you can visit the world's first permanent Pokémon Cafe. Located in Nihonbashi, the establishment is a large, airy, and well-lit hall with wooden walls and floors.
The cafe has a digital ordering system, where each customer gets a tablet to select the food items. The menu includes Pokémon themed combos like Everybody's Favorite Pikachu Plate, Eevee's Have-it-all Meal, and Kabigon Manpuku Nap Lunch Plate. Based on seasonal ingredients, the plates have omurice, Pikachu tail-shaped omelet, and side dishes like macaroni and cheese.
Burgers come decorated with two ears to make the entire meal look like a character from the Pokémon world. Furthermore, guests can buy themed cups and sometimes spot the chefs Pikachu and Eevee strolling around.
Since Pokémon Cafe is arguably one of the most popular themed cafes in Tokyo, you might have to wait a little before getting a seat.
Rokunen Yonkumi Izakaya
Address: 160-0021 1-16-3 Kabukicho, Shinjuku Square Building 9F, Tokyo
Experience the life of a Japanese elementary student at this school-themed cafe in Tokyo. At Rokunen Yonkumi, one can find school-like tiny chairs and benches, a blackboard with chalk drawings, and world flags hung on the classroom ceiling.
On entering this quirky cafe in Tokyo, customers get to pick a randoseru (a black leather rucksack) and a yellow bucket hat to look like a student. A staff member dressed like a teacher leads everyone to the chosen dining space; an ordinary classroom, principal's office, nursing room, or basketball court.
The menu includes popular school lunch items like agepan (fried fluffy bread) and soft noodles with curry. You can also opt for set meals for momentous school events like birthdays and graduations.
Staying true to academia, Rokunen serves drinks in laboratory beakers and salad dressings in a syringe. Best of all, you can also receive a certificate and report card with real-life attributes. However, remember that the langue of instructions is Japanese, so keep your translator handy.
Little TGV Cafe
Address: 101-0021 Tokyo, Chiyoda City, Sotokanda, 3 Chome−10−5
Of all the themed cafes in Tokyo, Little TGV is a dream space for densha otaku (train nerds). The place looks like a rail carriage, with plenty of memorabilia, artifacts, and model trains forming the main elements of the decor.
At the cafe, staff members donning railway cosplay uniforms welcome passengers by shouting 'Welcome aboard' and handing them a ticket to their seats.
To make the experience more realistic, Little TGV offers an incredibly creative menu that resembles a train station map. Guests can order railway-themed dishes and drinks named after different stations.
You can order a three-carriage tamagoyaki (omelet roll) that looks exactly like a mini train. Otherwise, request the staff members for an omurice with a train station's name written with ketchup.
Other Little TGV dishes include grilled chicken skewers, fried pork cutlets, hamburgers, and a few traditional Japanese street food options.
Oh! Remember to keep the ticket safe because a railway examiner will likely stop by for routine checking.
Peter Rabbit Garden Cafe
Address: 152-0035 Tokyo, Meguro City, Jiyugaoka, 1 Chome−25−20, Myu, 1F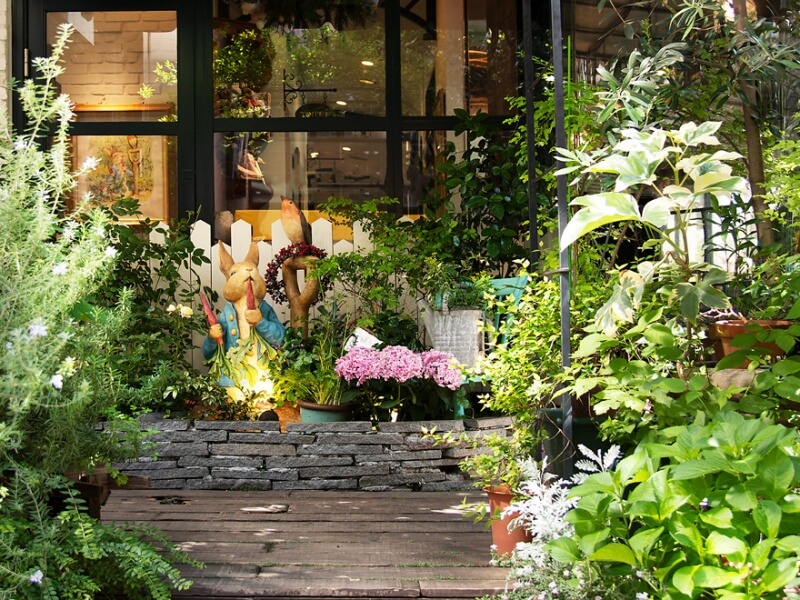 Enter the fantasy world of Beatrix Potter in the Peter Rabbit Garden Cafe. Located in Jiyugaoka, the cutesy place aims to create a cozy and welcoming atmosphere for kids and adults alike. If you are unaware of the children's story, have a quick read when the waiter brings you a copy of the Peter Rabbit illustrative book.
With its wooden floorboards, checkered tablecloths, ample natural lighting, and a foliage-arched entryway, the cafe maintains a 20th-century British countryside-like outlook. Guests share a table with plushies of different characters like Peter Rabbit, Mopsy, Cotton Tail, Benjamin Bunny, and Flopsy.
Peter Rabbit Cafe's British-inspired menu looks artistic with food images, like a kid's book. On it, you will find an assortment of parfaits, cakes, coffees with bunny art, french toast, and salads.
The cafe has a separate children's menu with various dishes like curry noodles, pancakes, and omurice.
Shiro-Hige's Cream Puff Factory
Address: 5 Chome-3-1 Daita, Setagaya City, Tokyo 155-0033
Ghibli fans rejoice!
Located in a quiet yet bohemian residential area of Setagaya, Shiro-Hige's Cream Puff Factory is the world's only establishment with official permission to produce cream puffs shaped like Totoro. This places it among the quintessential themed cafes in Tokyo. Shiro-Hige's is a two-story building with a takeaway shop and bakery downstairs and a cafe upstairs.
Operated by a relative of Studio Ghibli's owner, the cafe-cum-bakery also sells other confectionery items like cookies and assortment boxes.
Made with organic wheat flour and Hokkaido cream, the cream puffs taste like choux pastry. The outer shell is crispy yet airy, and the inner area has flavored cream for the right amount of buttery texture.
Totoro cream puffs are available in different flavors like peach, mango, strawberry, and chestnut. However, only chocolate and vanilla cream are available throughout the year. Grinning cat bus cookies and Ponyo jelly cups are some other Studio Ghibli characters you can find at the store.
Mameshiba Cafe
Address: 1 Chome-6-10 Jingumae, Shibuya City, Tokyo 150-0001
You'll find plenty of animal themed cafes in Tokyo. Harajuku seems to have plenty, some focusing more on food. In contrast, others mainly provide the opportunity to play with the animals.
Mameshiba Cafe in Harajuku is your chance to meet the bean-sized version of Shiba Inus, the Japanese hunting dog breed. They are about 35-50% smaller in size.
Upon entering the dog cafe on Takeshita Street, guests must purchase an entry ticket. Staff members explain the guidelines for playing with dogs and ask everyone to remove their shoes. Here, you will find a chart of twelve Mame Shibas with their names. Also, there are two Mame Pigs playing around.
The actual cafe is inside a traditional Japanese room, with tatami (straw mat flooring) and simplistic low-length tables. There's a drink vending machine in the corner, where you can take one free drink with the entry ticket.
Dog Cafe Rio is yet another popular eatery at the very start of Takeshita Street. However, it's not much of a cafe and mainly acts as a place to play with various small dogs.