Being somewhat of a Japanophile, I typically lean towards Japanese food whenever the family decides to "order in." And after having tried and tested a fair share of delivery options over the years, maybe three or four stand out.
Sushi Junction is one of them, and the other is Sushi Haus.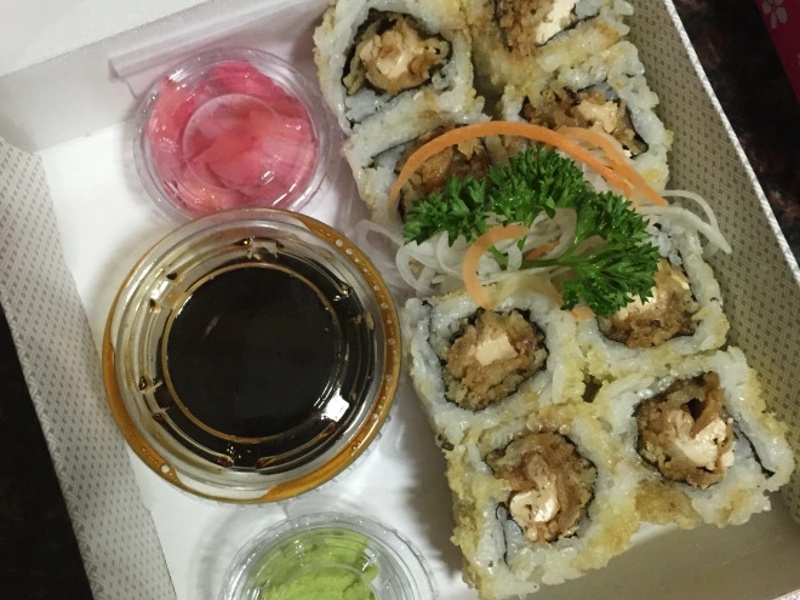 When I first ordered from Sushi Haus, it was through an aggregator site. However, since then, I have shifted to using the eatery's online booking system, which is simple and easy to use.
It generally takes a few minutes to work out the order, and within a few minutes more, I have the confirmation on my phone and email. Moreover, Sushi Haus almost permanently has a discount code promotion on their website, so you do end up saving money too. 
Sushi Haus, Gurgaon
Sushi Haus is a great pocket-friendly delivery option for when you crave Japanese food. Their menu choice is quite extensive, and the ingredients are always fresh. The non-vegetarian sushi does have a little edge over the vegetarian options in terms of taste. 
Positives
Good Menu Selection
On-Time Delivery
Pocket-friendly
Negatives
Small Sushi Size
Lacks Finesse
Breakdown
Food

4.0

/

5

Delivery

5.0

/

5

Packing

4.0

/

5

Value for Money

4.3

/

5
Before I delve deeper into the items I ordered from Sushi Haus, I'll start with a general overview.
The packing is nice, and it comes with hand tissues and chopsticks. At the same time, wasabi, pickles, and soya sauce accompany the sushi. 
My initial reaction to seeing the sushi was that they were small. Looking at photos online, I expected them to be bigger for some reason, so what was supposed to be a meal for three was just about enough for two.
Besides that, the vegetarian sushi from Sushi Haus (all three kinds ordered) looked pretty but lacked a certain flair and sophistication that makes sushi such a delight, visually and technically.
Then again, this is sushi at a considerably lower price; Rs. 1350- for 24 vegetarian pieces (at the time).
What to order from Sushi Haus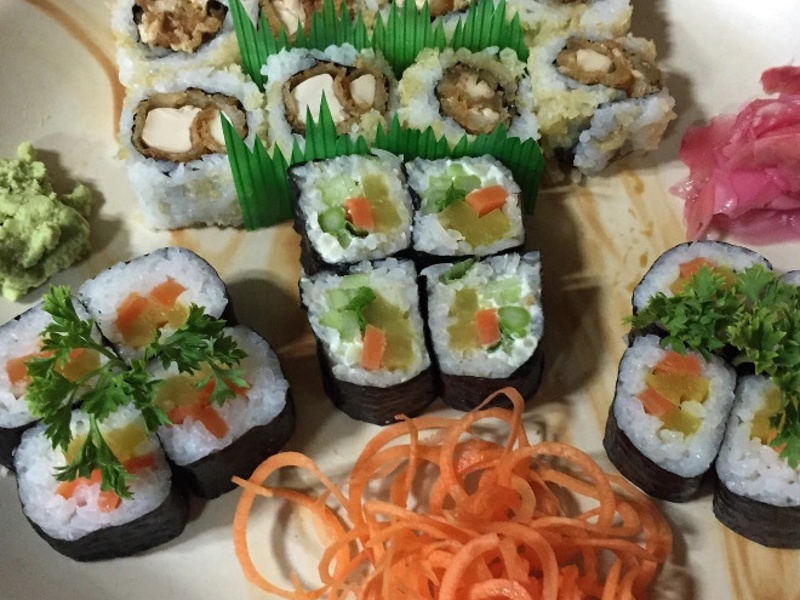 The Avocado Maki, filled with Avocado and Philadelphia Cheese, was pretty good, with well-cooked sticky rice and fresh ingredients. 
The Crunchy Teriyaki Tofu Roll was brilliant and had that expected crunch. The silken tofu almost melted in the mouth. Furthermore, the teriyaki sauce and tempura flakes added a certain zing to this Uramaki. 
Lastly, The Haus Roll from Sushi Haus's "Signature Rolls" section proved to be a favorite.
The cheese was the predominant taste, with spicy basil sauce, avocado, and tanuki undertones. Even though I enjoyed the roll and am okay in its present avatar, I wouldn't mind it being slightly zesty. 
I have tried some non-vegetarian sushi options over time and have enjoyed them a little more than their vegetarian counterparts.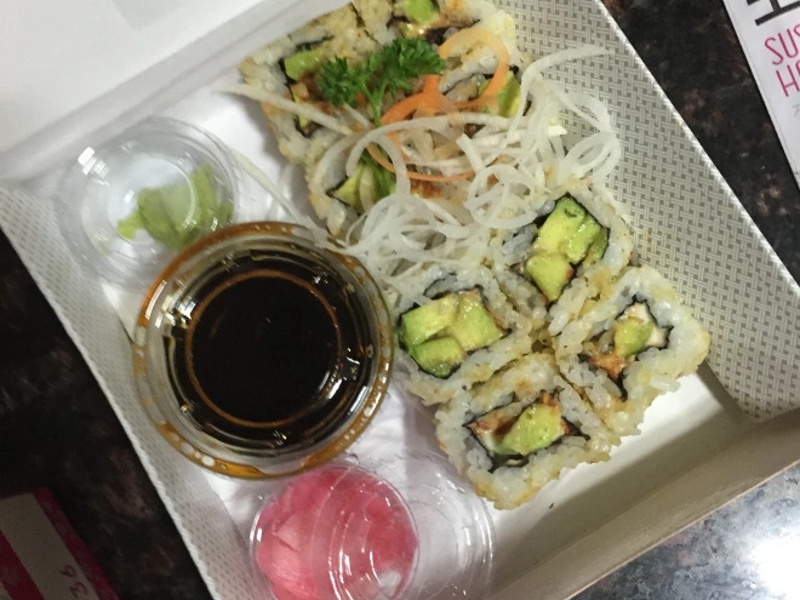 Sushi Haus, which only does deliveries, is an outstanding option to have one of the most expensive Japanese food items in restaurants at an excellent price.
After having ordered from them on various occasions, I can confidently say that their statement of using only the freshest ingredients is genuine. And I hope that they keep up with that.
I should, however, confess that I've mostly stuck to ordering sushi from Sushi Haus.
The last time I checked, they had really expanded the menu. It now features everything from Asian soups and salads to noodles, Japanese curry, bao, poke bowls, sushi burritos, and Japanese pizza.
So, it's safe to say there's still plenty of Japanese food left on their menu that I should try soon.