My trip to Japan with the family was an adventure full of new sights, sounds, and experiences. Throughout my trip, I saw each place had its own uniqueness and attractiveness. I visited three big cities, namely Osaka, Kyoto and Tokyo, and also took a day trip to Nara. My favourite place among all the towns was Osaka, as I enjoyed plenty of things during our time there. The 8 best places to visit in Osaka for kids highlight some of the city's main excursions.
Now, while these attractions in Osaka might, at first sight, be for children, let me assure you, my parents and other adults also enjoyed them as much as I did. If planning a holiday to Osaka, I suggest you stay at least four days in the city to cover all its excursions.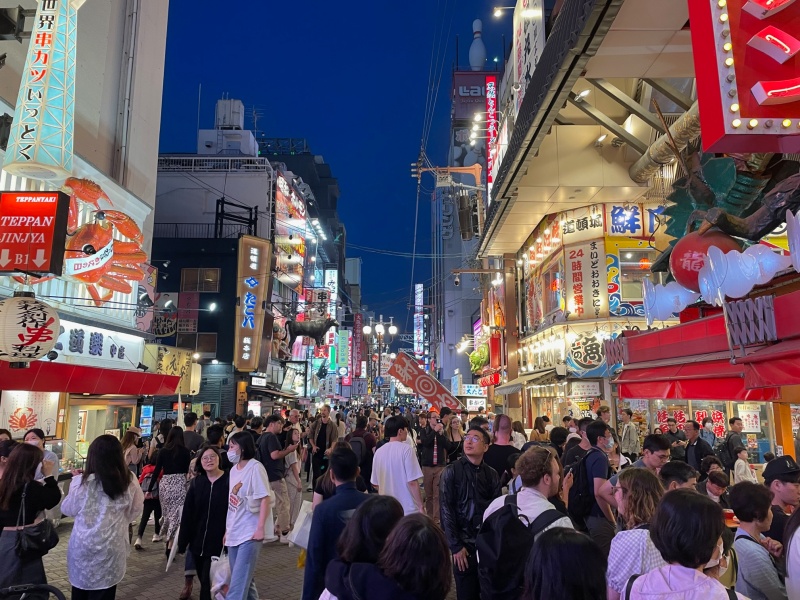 Dotonbori
Dotonbori is a bustling street in Osaka; it's a nerve centre where locals and tourists go for food and entertainment. Life here awakens at night. Thousands roam around to view stunning street performances and taste mouth-watering food. There are many things to do in Dotonbori, including some of the best street food in Japan, photography, river cruises, comedy shows, shopping, and, my favourite, capsule machines around every corner. 
My experience of Dotonbori was extraordinary. Coming first in the morning and then again in the evening, taking photos and trying new food. It reminded me a little of how there is so much food in Old Delhi. Only Dotonbori is much more compact and you can easily roam around on foot.
I loved Rikuro's wobbly cheesecake that had sweet raisins in the bottom and a light texture. Another fun activity in Dotonbori was taking the river cruise. It lasted only about half an hour, but it was a great way to see the neighbourhood from a different viewpoint.
People who are adventurous about food will find many unique street foods here, from dongo and takoyaki (octopus balls) to colourful candy floss and okonomiyaki, a savoury pancake we had for lunch.
Osaka Aquarium
As one of the world's largest aquariums, Osaka Aquarium is among the best places to visit in Osaka for kids. It is full of different oceanic animals, with a focus on those found in different corners of the Pacific Ocean. Besides being fascinated by the animals, I liked how interactive the aquarium is. They even have stamps at various points you can print in your diary.
I was a little troubled seeing the fish and the penguins locked up in the large aquarium. However, having never seen all these creatures, being here was very informative and educational. Reading about all the creatures was helpful and, at times, made me thankful that I didn't have to go into the ocean every day.
The gift shop at the Osaka Aquarium was packed with stuffed toys and animal-shaped biscuits. I got a reusable bag with ocean imprints from a capsule machine as a souvenir.
After the Osaka Aquarium, which is next to the main harbour, we then took an hour-long boat cruise on a ship named Santa Maria. I loved the aquarium as I saw multiple ocean animals I had only read about till then. In some cases, I didn't even know creatures like this existed. My favourite of them all was the whale shark, the giant sting rays, and the cute Faroe Island penguins.
Tempozan Ferris Wheel
The Tempozan Ferris Wheel is 112.5 meters high and one of the world's biggest. Because of its size, we could see it as soon as we got down from the nearby train station and didn't even have to use the GPS to find it.
Even though Tempozan Ferris Wheel spins very slowly, it is a lot of fun. Once the cart reaches the top, you get a phenomenal 360-degree view of Osaka. Besides the buildings, I could see boats below us, Hogwarts Castle at Universal Studios, and people who looked like ants from high above.
Furthermore, to make the experience exciting, my father picked one of eight transparent gondolas. They have glass flooring and even glass seats, so you can see everywhere. But I should say while I was excited, I did get a little scared sometimes. But this is a totally safe ride and one of the must-do things in Osaka for kids.
Legoland Discovery Center
The Legoland Discovery Center is in the same area as the Tempozan Ferris Wheel, Osaka Aquarium, and Santa Maria Bay Cruise. So if you plan an outing here, set aside more than half a day to cover them all.
Entry into Legoland requires prior online booking. We were lucky that some spaces were available and booked on the spot using our mobile wireless.
Inside, first, a video explains how Lego characters are made. In the next room, there are multiple rides and entertainment areas. There is also a virtual reality ride and a movie theatre.
You have to understand that I am a huge Lego fan. So I was hyper-running all around, not knowing what to do first. Eventually, I enjoyed taking part in all the rides, some of which I have to confess were meant for smaller children. Unfortunately, I couldn't watch a movie or do the virtual reality ride as it was closed.
Legoland Discover Center is definitely one of the most fun places to visit in Japan. The highlight for me, though, was the gift shop, where I got a bunch of Lego sets, including a unique flat one featuring Batman.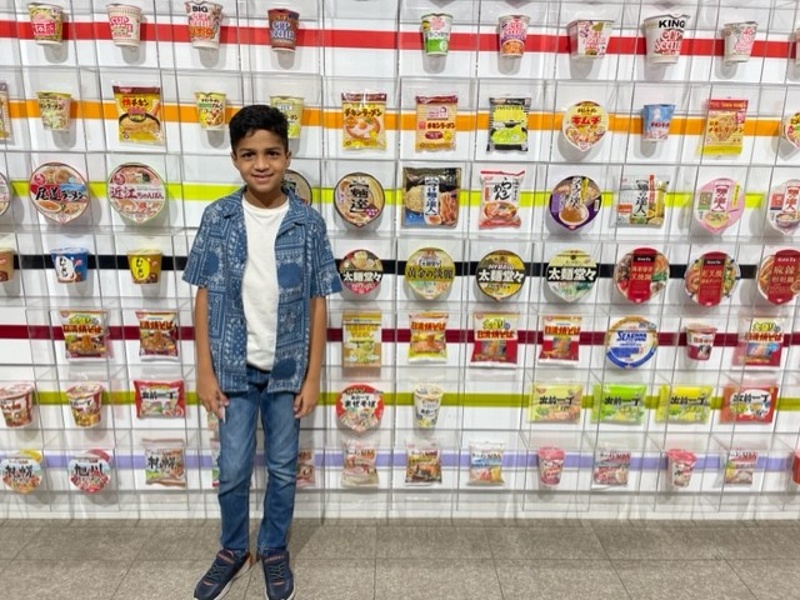 Cup Noodles Museum
The Cup Noodles Museum, located in Ikeda, is a one-of-a-kind that puts it among the best places to visit in Osaka for kids and noodle-loving adults.
The museum, situated in a small residential area, first showcased different types of Cup Noodles over the decades. The noodle wall makes for a great photo background.
While at the Cup Noodles Museum, you can participate in the ramen-making factory or the make-your-own cup noodle activity. We decided to go with the latter.
It starts by taking an empty cup from a vending machine and designing it however we want, using markers on the table. Afterwards, we take the cup and add four toppings of our choice. I chose the simpler ones like cheese, corn, chicken, and one more that I can't remember. We then get to see the whole process of how the cup noodles are packed.
Once ready, we were given a unique bag that we could inflate to keep the noodle box safe for travel. I loved making my own Cup Noodles and especially designing it. Being able to view the process of how it is made was astonishing.
Universal Studios Japan
Universal Studios Japan is a popular theme park in Japan amongst locals and visitors. When planning the trip, our parents asked which theme park we wanted to visit. Tokyo has Disney Sea and Disneyland. We picked Universal Studios Japan in Osaka.
The theme park has multiple rides based on iconic movies, cartoons, and characters such as Harry Potter, Nintendo, Super Mario Bros, Minions, The Amazing Adventures of Spider-Man and more. Every theme or character has its own unique attractions and a separate area in the park. Among the excursions you can enjoy are roller coasters, 4D and 3D indoor rides, parades, food stalls, live shows etc.
The sad part of our visit was that it was raining heavily on the day. We even reached early to try and beat the crowds, but because all outdoor activities were closed, there was too much rush for everything else. The average wait times for the rides were 50 to 80 minutes, and we needed a 60-minute advance booking to eat at a restaurant.
Although we got seriously wet and missed meeting any characters or all the rides, being at Universal Studios Japan was still a different experience. And it only means my parents will have to take me back again.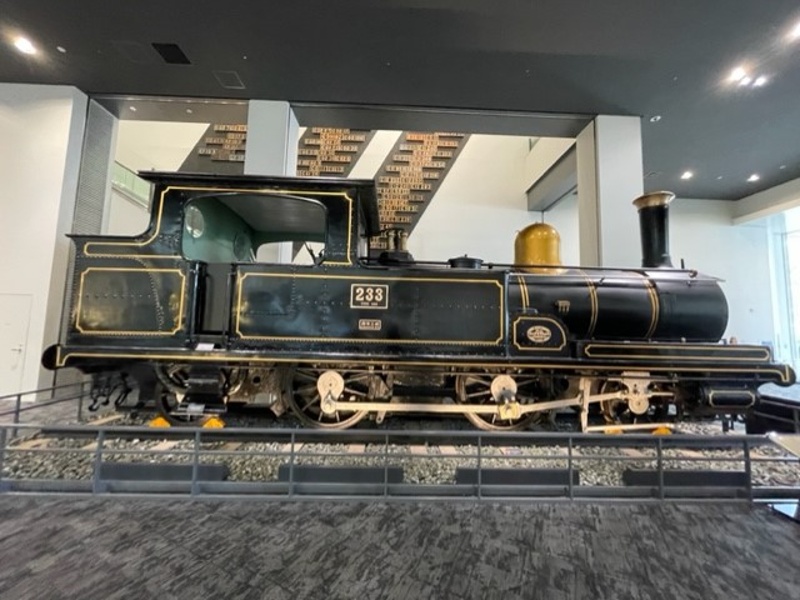 Kyoto Railway Museum
Day trips from Osaka to Kyoto are common since the two cities are only 30-45 minutes by train from each other. We left Osaka and stayed in Kyoto for two days. However, you can visit attractions in Kyoto even if you don't plan a stay there.
Japan is known for its trains; thus, Kyoto Railway Museum is among the best places for kids to visit near Osaka. At the museum, I learned about the different types of trains and could even go inside to see them from close.
Another exciting reason for liking the Kyoto Railway Museum is that it showcases the history of different components of a train, why they are needed and how they work. The museum also has a small olden-time display station.
I loved this museum as I learned about so many new things. One of my favourite parts was when I got to explore the driver's area.
Nara Deer Park
As far as day trips from Osaka go, this one is unmissable. Nara is a small town with a vintage appeal that you can cover easily in a day. The place is known for many things, including its shrines, food such as the pounding mochi, and Deer Park.
Deer Park was quite the experience. Throughout the city, but especially around the park, deer roam around freely. I couldn't get enough of watching and feeding the deer whenever we encountered some.
Here's a little tip. The deers near the park's entry are usually full, having eaten special biscuits from tourists since morning. So, walk to the end of the garden or the Todai-ji temple, and you will find more hungry deer there.
One surprising and endearing thing about the Nara deers is that they occasionally bow when you do. The bowing deer in Nara thus make it one of the must-visit places near Osaka. I should admit, at first, I was scared to feed the deer. However, as I kept feeding them, I couldn't hide my excitement. Eventually, two of the deers bowed to me, although my father failed to capture it on camera. Hmph!