The thought of discovering new places and exploring foreign cultures is undoubtedly more exciting with a four-legged companion by your side. But with all the travel inconveniences and skepticism, pet parents rarely get a chance to do so.
Gradually emerging as a pet-friendly travel nation, India now has multiple hotels and resorts welcoming your pawsome friends with great enthusiasm. Such places will win anyone over in a jiffy with their open spaces in idyllic locations.
The best pet-friendly hotels in India are establishments that cater to all budgets. At the same time, they go out of their way to provide high-quality accommodation and customer service to you and your furry friends.
Eco Trails Houseboats – Kottayam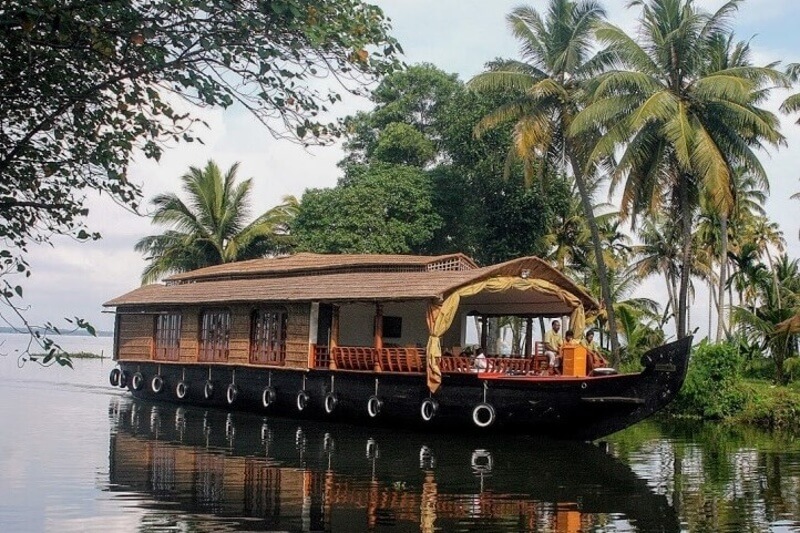 Located in the southwest part of Kerala, God's own country, Kottayam is home to serene backwaters, majestic waterfalls, and swaying palms. Unlike tourist destinations like Alleppey and Munnar, the city is a rustic hidden gem with less crowd and more small-town charm.
Furthermore, Kottayam is a pet-friendly destination with plenty of open spaces to run around, like lush paddy fields and rubber plantations.
About 77 km from the Kochi International airport, Eco Trails Houseboats welcomes humans and pets with the same zeal. The establishment strives to make every pet stay as comfortable as possible by providing separate dishes and bedding.
AC rooms in the boats make it easy for the animals to adapt to the hot and humid summers in the city. For this reason, and since Eco Trails promises an experiential stay, it is one of the best pet-friendly hotels in India.
Eco Trails' policy allows two dogs of any size to stay without any additional fee. In Kottayam, one can indulge in multiple activities with their pets besides cruising on the boat, like picnicking near a waterfall.
Deer Park Villa – Delhi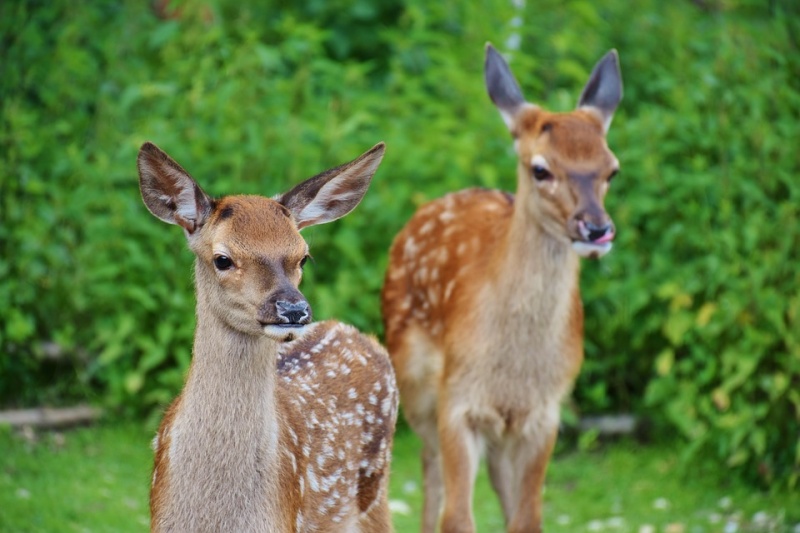 When it comes to experiencing the classic metro city vibes, no place tops Delhi! India's capital is alive enough to entertain visitors with its rich history, flavorful street food, and bustling party culture.
Additionally, there is no shortage of premium pet-accommodating cafes, spas, or open parks in the city.
The Deer Park Villa in Safdarjung Enclave is an excellent bed-and-breakfast option for pet parents looking to explore Delhi. The property's green surroundings and quiet ambiance suit the pets well. Their six bedrooms have a relaxing lounge area and en-suite washrooms to make the stay convenient for all. 
As for pet-friendly locations nearby, the renowned Deer Park is only a 10-minute walk away. Here, pets can run freely in the open and visit different subsections like Duck Park, rabbit enclosures, or picnic spots. Dogs and cats can also play by the artificial lake and spend quality time with other pets.
Foothill Pushkar Resort – Pushkar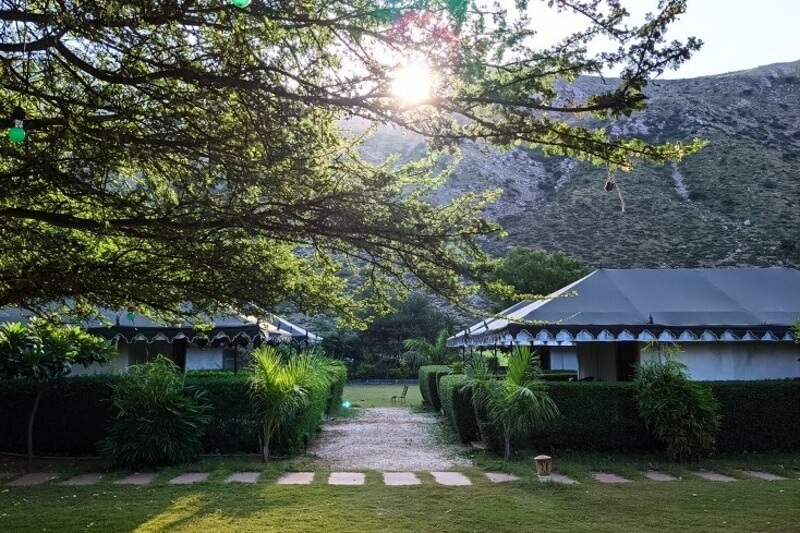 Situated at the height of 510 meters in the state of Rajasthan, Pushkar is a Hindu pilgrimage town known for its timeless temples. Located 150 kilometers southwest of Jaipur, the place offers a calm and devotional atmosphere for people looking to disconnect from their hectic lifestyles.
Visitors can tick glamping off their bucket list by spending a night at the luxurious Foothill Pushkar Resort.
Among the best pet-friendly resorts in India, the property allows visitors to request a stay with their furry companions without any extra fee. However, you do have to inform them about it in advance.
Completely enveloped in Aravalli hills, the place lights up the soul of any pet by offering a spacious verandah, an en-suite bedroom, and vast open land to run in.
The owners are proud parents of some cats and a couple of Labradors. As a result, pets don't feel lonely in a new place. You can also take the pets to the Pushkar Ghats at a distance of 4 km from the camp or sign up for a village safari experience.
Arco Iris – Goa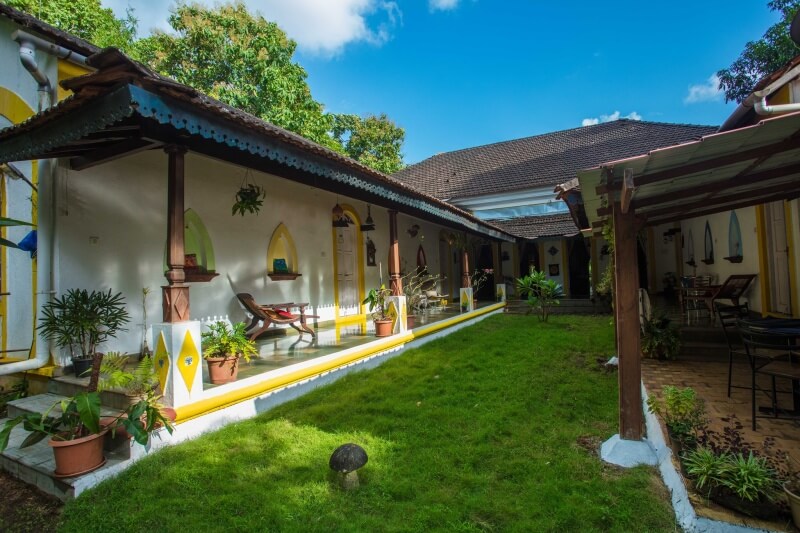 Goa is a sea-facing state on the Indian peninsula's Konkan coastal belt. Often hailed as the nation's party capital, it is known for displaying the perfect amalgamation of Indian and Portuguese cultures. In this mini paradise, you'll find multiple hotels and resorts that allow guests to check in with their pets.
One such option is Arco Iris, associated with the renowned Neemrana Group of Hotels, where visitors can bring up to 2 dogs. Located in Curtorim, the quiet southern part of the state, this is a 200-year-old heritage bungalow spread over 7000 square feet.
From clean towels to separate bedding, your four-legged friends get the same TLC that you do at Arco Iris. Moreover, dogs get a chance to befriend the owners' Labrador Feni.
One might also see hens and cows in the backyard during the stay. Due to its vicinity to the Zuari river, you can spend a peaceful evening boating with your dog.
Additionally, guests can watch the sunset at Colva Beach and walk along the shoreline while their pets run carefree by the water.
A Dog's Story – Mussoorie
Mussoorie is a popular hill station 6 hours from Delhi, famous for its scintillating charm, Mall Road, food, and laidback appeal. Located in Uttrakhand, the hilly escape is known as the 'Queen of Hills' and towers over Doon valley on one side. The other side offers a majestic view of snow-capped Himalayan peaks.
Pets experience the royal lifestyle in Mussoorie by receiving a warm welcome with garlands and drinks at A Dog's Story, Mussoorie Foothills. Yes, it is an establishment catering first to dogs and then to the accompanying humans.
This unique pet-friendly hotel in India has a swimming pool and a garden for your furry companion to unwind from travel fatigue. Additionally, they offer basic amenities like a basket of toys, separate bedding, and individual food bowls.
Furthermore, the chef at A Dog's Story is forever ready to prepare your pet's favorite meal on demand. Once settled, you can take the pet out to explore the nearby treks or play catch in the vast greenery.
Della Resorts – Lonavala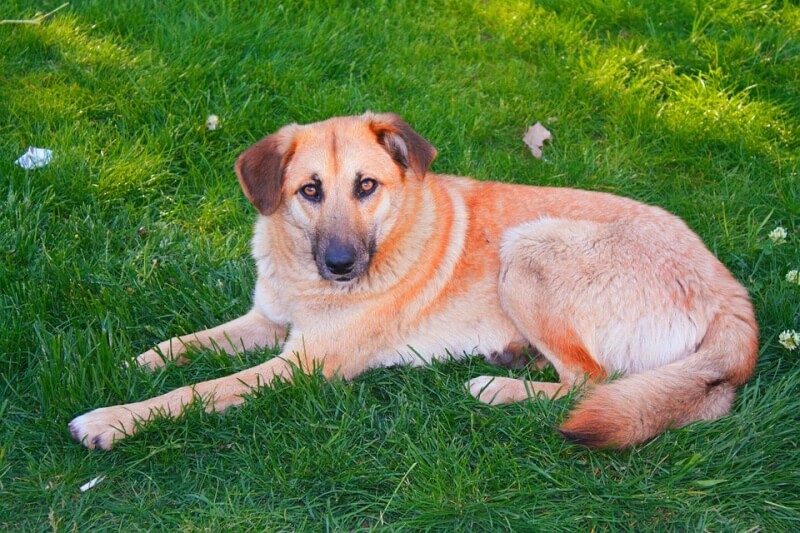 Most people consider Lonavala to be an overpopulated tourist spot. However, it still serves as a suitable destination to escape the hectic city lifestyle and rejuvenate over a long weekend during the off-season. About 1 hour and 40 minutes from Mumbai, the city stays lush with greenery throughout the year.
Pet parents visiting Lonavala can consider staying at one of the luxurious, air-conditioned tents in Della Resorts. Here, you can request amenities like blankets, pet food, and a doggy bowl at the time of registration. The adventure marshall watches over the furry companion while humans are busy exploring the rides.
One of the best pet-friendly hotels in India, Dela houses five jersey cows, 23 dogs, and 11 horses, thus offering the guest pets plenty of company. An appointed dog walker takes the pet out for a midnight spin on the spacious premises.
Destiny Farm Resort – Ooty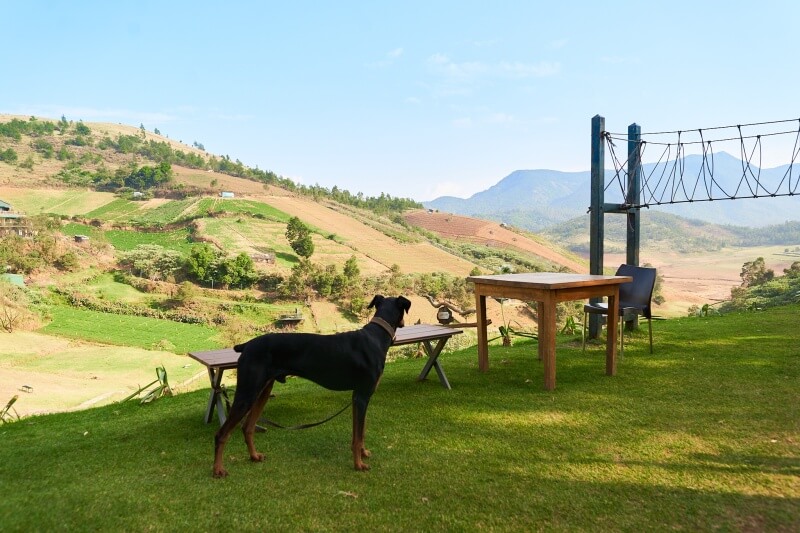 Situated in Tamil Nadu, Ooty, also known as Udagamandalam, is one of India's southern hill stations. Located in the Nilgiri ranges, the city is popular for its handmade chocolates and tea plantations.
For visitors chasing back-to-back adventures, Ooty provides multiple options like nature walking, motorbiking, jungle camping, and hand gliding. However, the pet-friendly behavior locals exhibit, like happily welcoming them into cafes and restaurants, is the real cherry on the cake.
Destiny Farm Resort is one of the farm stay options at a 25-kilometer distance from Ooty, perfect for pet parents. Your furry friend will find plenty of activities to engage in over here.
The establishment is also home to various pets like farm dogs, sheep, rabbits, guinea pigs, horses, and cows. For those seeking the ultimate farm-life experience, this is one of the most beautiful pet-friendly resorts in India.